Store Home
Also check out these featured products...
ClusterO2 Kit replaces the O2ptimask kits. Complete ClusterO2 Kit built specifically for cluster headache sufferers. This updated kit offers the newest designs in oxygen delivery to effectively abort your cluster attacks.

| | |
| --- | --- |
| Retail: | $39.00 |
| On Sale: | $30.00 |
| You Save: | 24% |
| Stock Info: | Out Of Stock |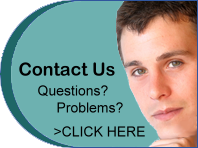 You can now shop for your favorite products online. Our web site is now available to take your order.
If you have any comments about or site and would like to provide us feedback, please use our Customer Feedback form to let us know.
Click here to send us feedback on our site.
Did you know we now have email subscriptions available? You can keep up to date on product information and news by subscribing to a number of different topics. Subscriptions are available for all customer account holders. Login or create an account today to stay up to date.