Awesome new cluster drawing! (picture enclosed)
---
[ Follow Ups ] [ Post Followup ] [ Cluster Headaches Messages ]
---
Posted by DJ (212.50.55.3) on September 08, 2000 at 04:48:14:
FINALLY! Got my account set up no problem. Had this waiting in my email when I finally got to open it. It's from a guy in Wichita named Jeff Fletcher. He said he drew it as an illustration of how his head feels during an attack.
Thanks Jeff!!! Excellent!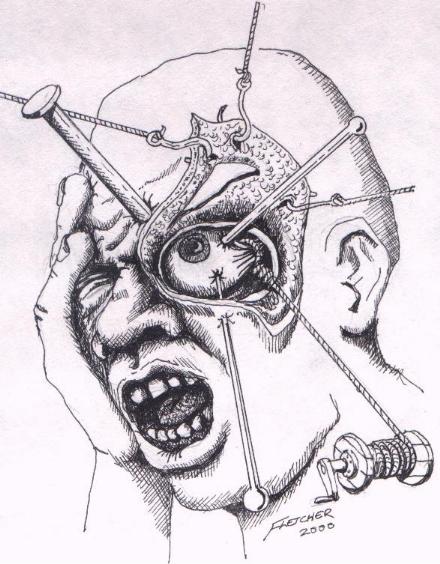 ---
great picture, but he forgot the dagger in the top of the head to,,,,,,wish I could draw...nt Jayne 18:35:17 09/08/00 (1)
aawww, that`s nasty lol cheryl allman 11:52:37 09/08/00 (0)
Grotesque, disturbing, brilliant. [nt] Maryse 08:07:58 09/08/00 (0)
---